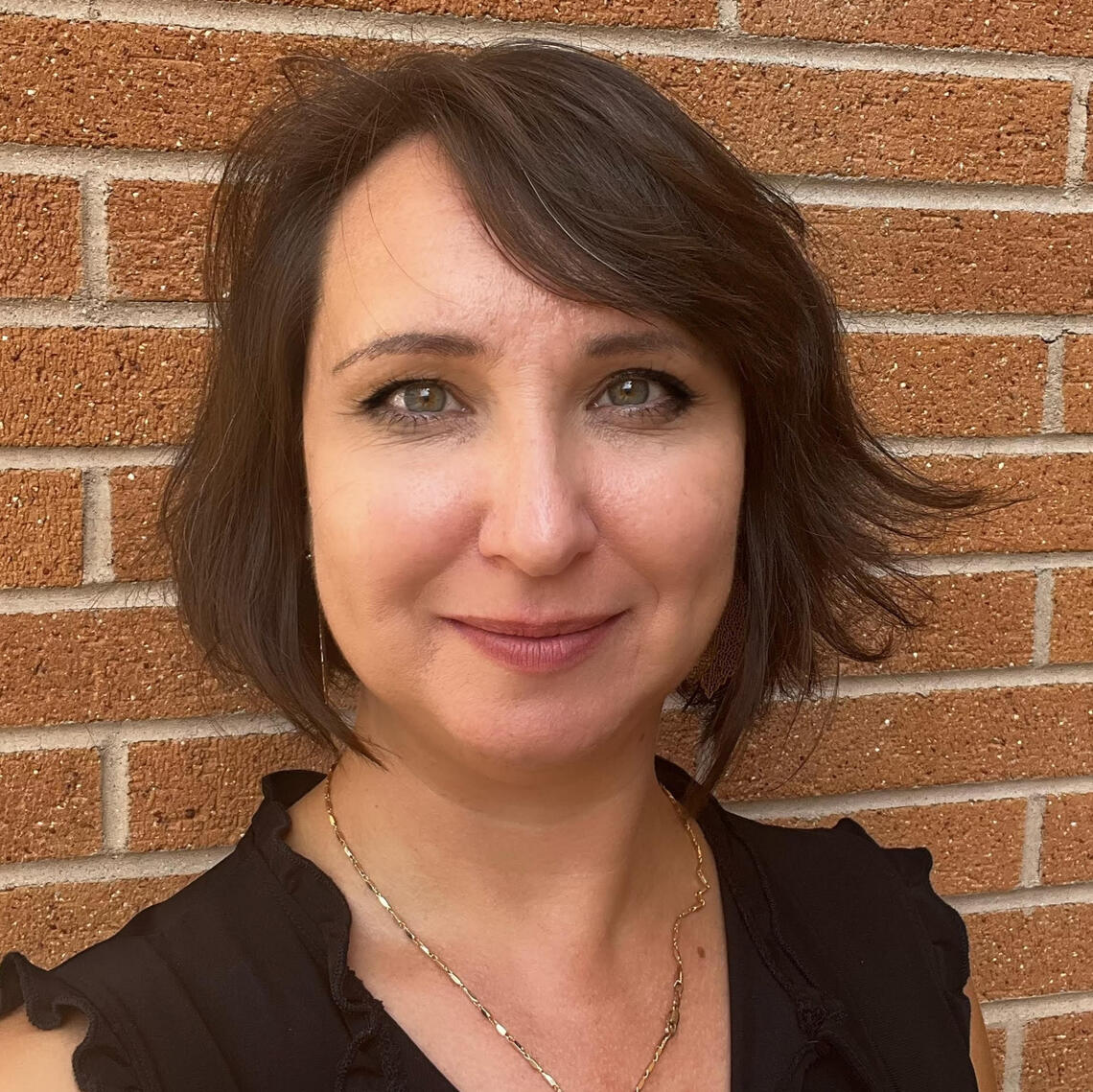 Ivett Gabriella
Ivett Gabriella is a Ph.D. student at the University of California, Riverside (UCR), where she is studying Psychology with a Behavioral Neuroscience focus. Ivett is a graduate research assistant at Dr. Glenn Stanley's Lab and her research interests include the neural underpinnings of eating behavior, food addiction, the control of body weight, and the neurotransmitters involved in regulating these behavioral processes.
Ivett earned her master's degree in clinical psychology at California State University, Dominguez Hills (CSUDH), and completed her internship at the Wassum Lab at the University of California, Los Angeles.
Ivett previously was a research assistant to Dr. Carl D. Sneed at the Adolescent Health and Behavior Research Lab for four years and has also worked with Dr. Giacomo Bono on the Youth Gratitude project at the Positive Social Development and Dynamics Lab at CSUDH.
Research
Ivett Gabriella is currently investigating the role of GABAergic neurons in eating behavior in the lateral septum.
Approximately 42.4% of the population is affected by obesity and the prevalence of eating disorders such as anorexia nervosa (0.8%), bulimia (0.28%), and binge eating disorder (0.85%) have been a public health concern. Research about the neural mechanisms underlying these disorders is ongoing. Recent studies highlighted the importance of the lateral septum as an inhibitory mechanism in the control of eating behavior. For example, mu opioid receptors as well as GABA receptors in the lateral septum were shown to play a role in the disinhibition of eating.
Using animal models, the current study investigates agonists and antagonists of GABAA and GABAB receptors as they influence food intake. This study also examines whether GABAA and GABAB antagonists suppress natural feeding.
Findings of this study will provide more knowledge about the role of the septum in eating behavior. In addition, these findings may lead to future research investigating how the lateral septum may relate to the epidemic of obesity or eating disorders.
curriculum vitae
EDUCATION

2019-2025 Ph.D. in Psychology (Behavioral Neuroscience focus) in progress
University of California, Riverside (UCR)

2017-2019 M.A. in Clinical Psychology
California State University, Dominguez Hills (CSUDH) CA

2015-2017 B.A. in Psychology Summa Cum Laude
California State University, Dominguez Hills (CSUDH)


RESEARCH EXPERIENCE

2019- Present Graduate Research Assistant
Stanley Lab, UCR
• Assistant to Dr. Glenn B. Stanley conducting primary research with animal subjects

2018-2019 Research Assistant
Wassum Lab, University of California, Los Angeles
• Assistant to Dr. Kate Wassum and Dr. Melissa Malvaez conducting primary research with animal subjects

2015-2019 Graduate Research Assistant
Adolescent Health and Behavior Research Lab, CSUDH
• Assistant to Carl D. Sneed, Ph.D., conducting primary and secondary source research


GRANTS FUNDED

1. Graduate Research Advancement and Development Grant (GRAD)
Prosocial Behavior as Protective Factor from Alcohol Use among College Students
Role: Research Assistant P.I.: Carl D. Sneed, Ph.D. Project Period: 10/01/2017-present, Amount: 500.00$

2. Psi Chi International Honor Society - Mamie Phipps Clark Diversity Research Grant
Prosocial Behavior as Protective Factor from Alcohol Use among College Students
Role: Research Assistant P.I.: Carl D. Sneed, Ph.D. Project Period: 04/2017-04/2018, Amount: 3000.00$


PUBLICATIONS (peer reviewed)

1. Jimenez Chavez, C. L., Coelho, M. A., Brewin, L. W., Swauncy, I., Tran, T., Albanese, T., Laguna, A., Gabriella, I., Szumlinski, K. K. (2020). Incubation of negative affect during protracted alcohol withdrawal is age-, but not sex-selective. Brain Sciences, 10(6), 405.

2. Szumlinski, K. K., Coelho, M. A., Tran, T., Stailey, N., Lieberman, D., Gabriella, I., ... & Ferdousian, S. (2019). Who is HOT and who is LOT? Detailed characterization of prescription opioid‐induced changes in behavior between 129P3/J and 129S1/SvlmJ mouse substrains. Genes, Brain and Behavior, e12609.


OTHER PUBLICATIONS (non-peer reviewed)

1. Gabriella, I., (2015, January) Accent Reduction. The Actors Voice – POV, 9(1). Retrieved from http://more.showfax.com/plus/pov/2015/01/accent_reduction.html


CONFERENCE PRESENTATIONS

1. Gabriella, I., Bono, G., (2019, April). Gratitude and well-being: gender differences in adolescence. In G. Bono (Chair) Promising horizons in gratitude research: harnessing its dynamics to make life meaningful and better. Symposium conducted at the annual meeting of the Western Psychological Association, Pasadena, California.

2. Gabriella, I., Montes, K., Sneed, C.D., (2019, March). Positive and Negative Affect, Prosociality, and Alcohol Consumption Among a Diverse Sample of College Students. Poster session presented at the biennial meeting of International Convention of Psychological Science, Paris, France.

3. Reil, K., Gabriella, I., Bono, G., (2019, February). The potential role of gratitude in facilitating resilient developmental trajectories. Paper presented at the annual meeting of Student Research Day at California State University, Dominguez Hills, Carson, California.

4. Gabriella, I., Sneed, C. D., (2018, April). Prosocial behavior and alcohol use among college Students: A correlational study. Poster session presented at the annual meeting of the Western Psychological Association, Portland, Oregon.

5. Victor, T., Gabriella, I., Sender, J., (2018, March). Leadership and creative expression: A transformative context for exploring boundaries, authority, role, and task. Poster session presented at the 2018 Community Engagement Symposium, Carson, California.

6. Martinez, M., Cota, K., Chu, A., Gabriella, I., Sneed, C. D., (2018, February). How parents monitor and communicate with their children through social media, cell phones, and GPS devices. Roundtable session at the annual meeting of Student Research Day at California State University Dominguez Hills, Carson, California.

7. Gabriella, I., Sneed, C. D., (2018, January). Can prosocial behavior and positive emotions be a protective factor for alcohol use? Paper presented at the third annual meeting of the Western Positive Psychology Association, Claremont, California.

8. Gabriella, I., Sneed, C. D., (2017, October). Prosocial behavior as protective factor from alcohol use among college students. Paper presented at the annual meeting of the Society for the Advancement of Chicanos and Native Americans in Science, Salt Lake City, Utah.

9. Gabriella, I., Sneed, C. D., (2017, April). Physical activity and alcohol use among older college students in an ethnically diverse sample. Poster session presented at the annual meeting of the Western Psychological Association, Sacramento, California.

10. Brown, N., Gabriella, I., Sneed, C. D., (2017, April) Social influence on physical activity in an ethnically diverse sample of college students. Poster session presented at the annual meeting of the Western Psychological Association, Sacramento, California.

11. Gabriella, I., Sneed, C. D., (2016, October). Physical activity and alcohol use among older college students. Poster session presented at the annual meeting of Society for the Advancement of Chicanos and Native Americans in Science, Long Beach, California.


ACADEMIC AWARDS AND HONORS

2019 Eugene Cota Robles Fellowship Award recipient (UCR)
2019-2020 Graduate Student Mentor Program recipient (UCR)
2019 Outstanding Graduate Student of the Year Award (CSUDH)
2018 Love of Learning Award (Phi Kappa Phi, $500)
2018 Diversity in Psychology Program recipient (University of Minnesota)
2018 Student Leader of the Year Award (CSUDH)
2017 PEGS Travel Scholarship (CSUDH, $500)
2017 Graduate Equity Fellow (CSUDH, $8000)
2017 Graduated Summa Cum Laude from CSUDH
2017 Academic Excellence Award from the Psychology Department (CSUDH)
2017 Outstanding Service to the Community Award (CSUDH)
2016 Graduate and Professional Student initiative recipient (The Ohio State University)
2016 SACNAS 2016 Conference Travel Scholarship
2016 Karen Cooper Memorial Scholarship by the Mensa Research Foundation ($300)
2015-2025 McNair Scholar (CSUDH)
2015-2017 Margaret E. Oser Scholarship by the Orange County Foundation ($5000)
2015-2016 Dean's list (CSUDH)


PROFESSIONAL ORGANIZATION MEMBERSHIPS

2020-Present Society for Neuroscience – Graduate Student Member
2017-Present Association for Psychological Science- Graduate Student Affiliate
2015-2019 American Psychological Association – Graduate Student Affiliate
2015-2019 Western Psychological Association – Graduate Student Affiliate
2016-2018 Society for Advancement of Chicanos/Hispanics & Native Americans in Science


TEACHING ASSISTANT EXPERIENCE

2020 Spring - Summer, Introduction to Neuroscience (UCR)
Professors: Dr. Glenn Stanley, John Spiegel

2018 Fall, Seminar in Special Topics: "Design Your Life" (CSUDH)
Professor: Dr. Giacomo Bono

2019 Spring, Measurement in Psychology (CSUDH)
Professor: Dr. Giacomo Bono


TEACHING RELATED WORK EXPERIENCE

2018- 2019 Writing Tutor
Toro Learning and Testing Center, CSUDH
Contact
Ivett Gabriella
University of California, Riverside
Psychology Department
Office Location: LSB 1526
900 University Ave, Riverside, CA
92521